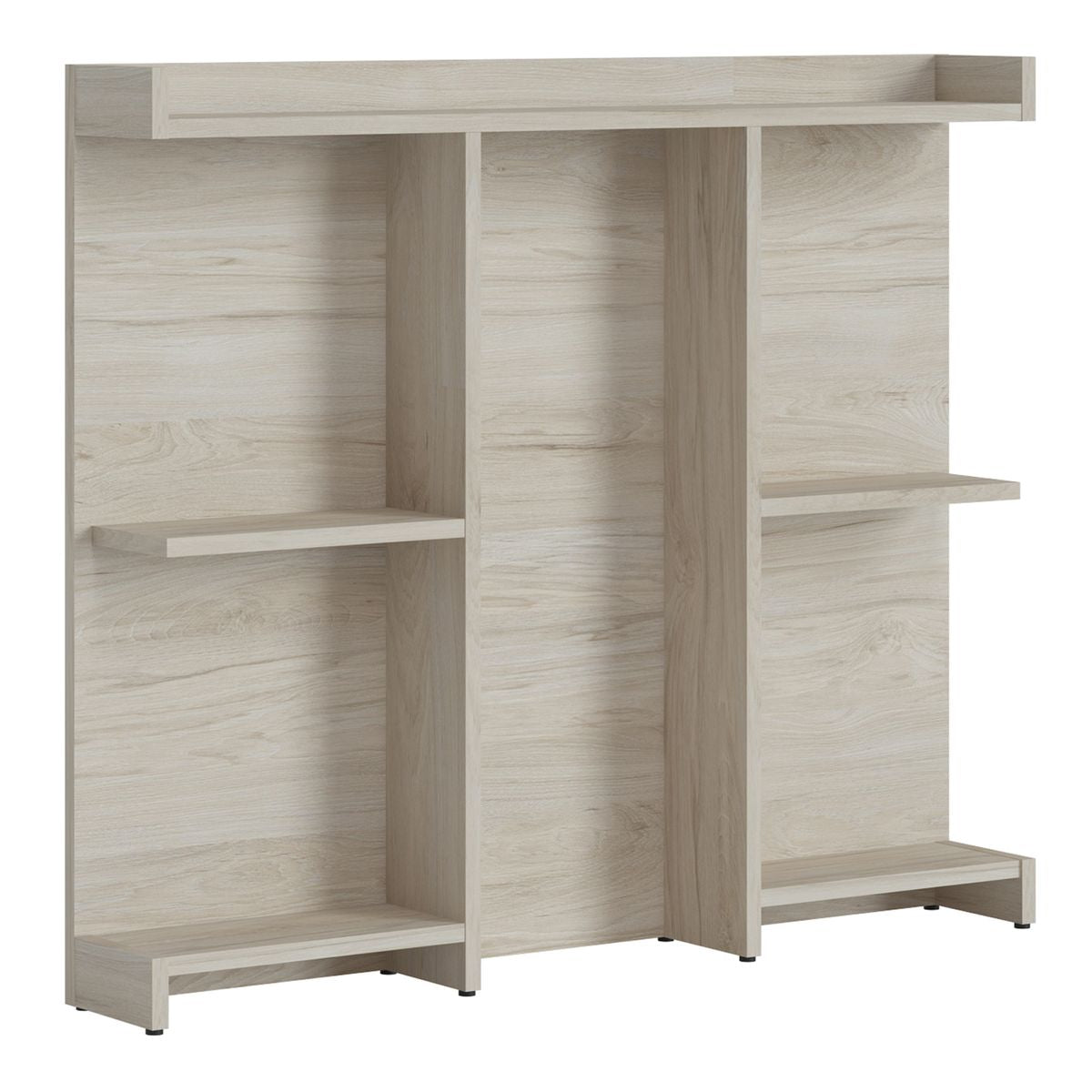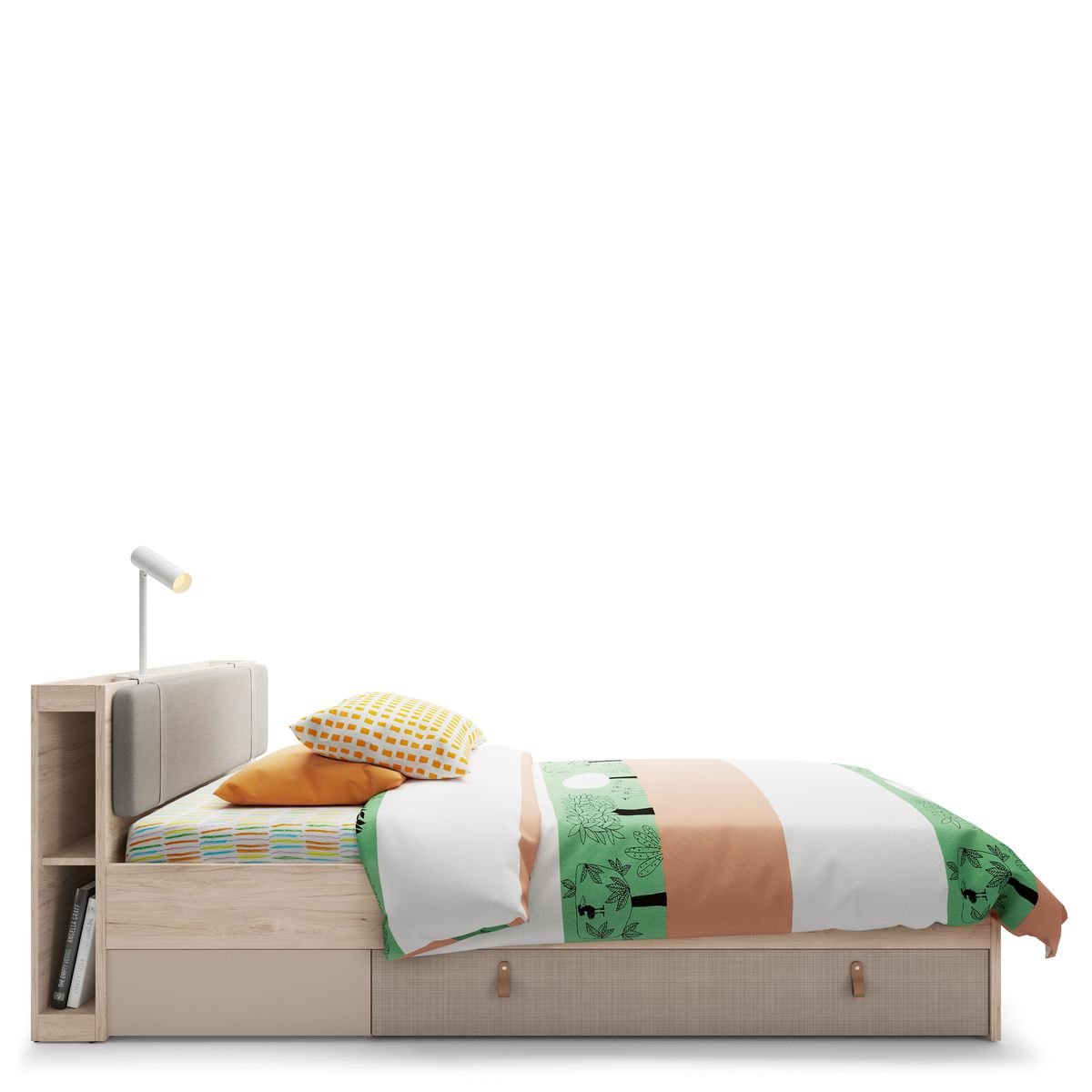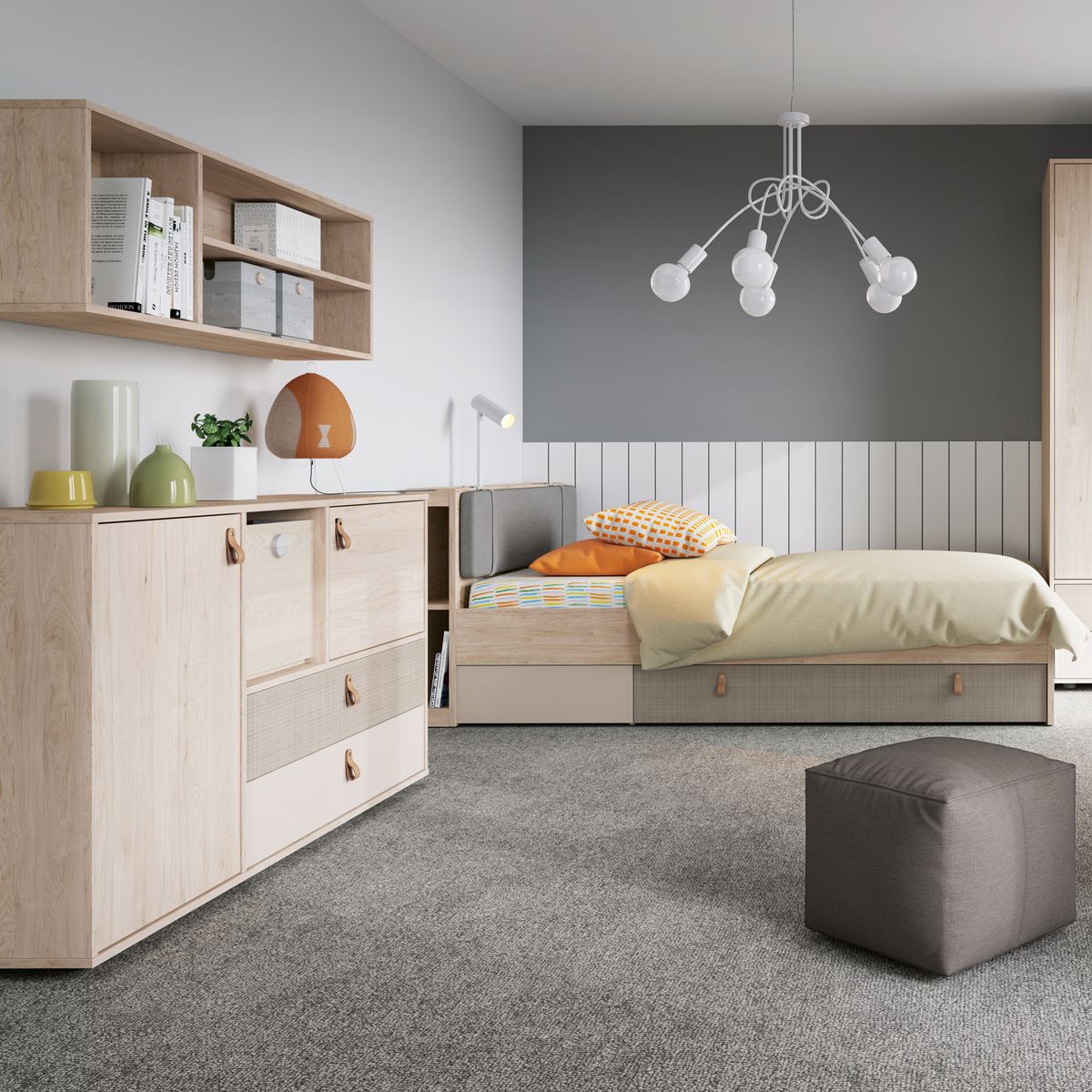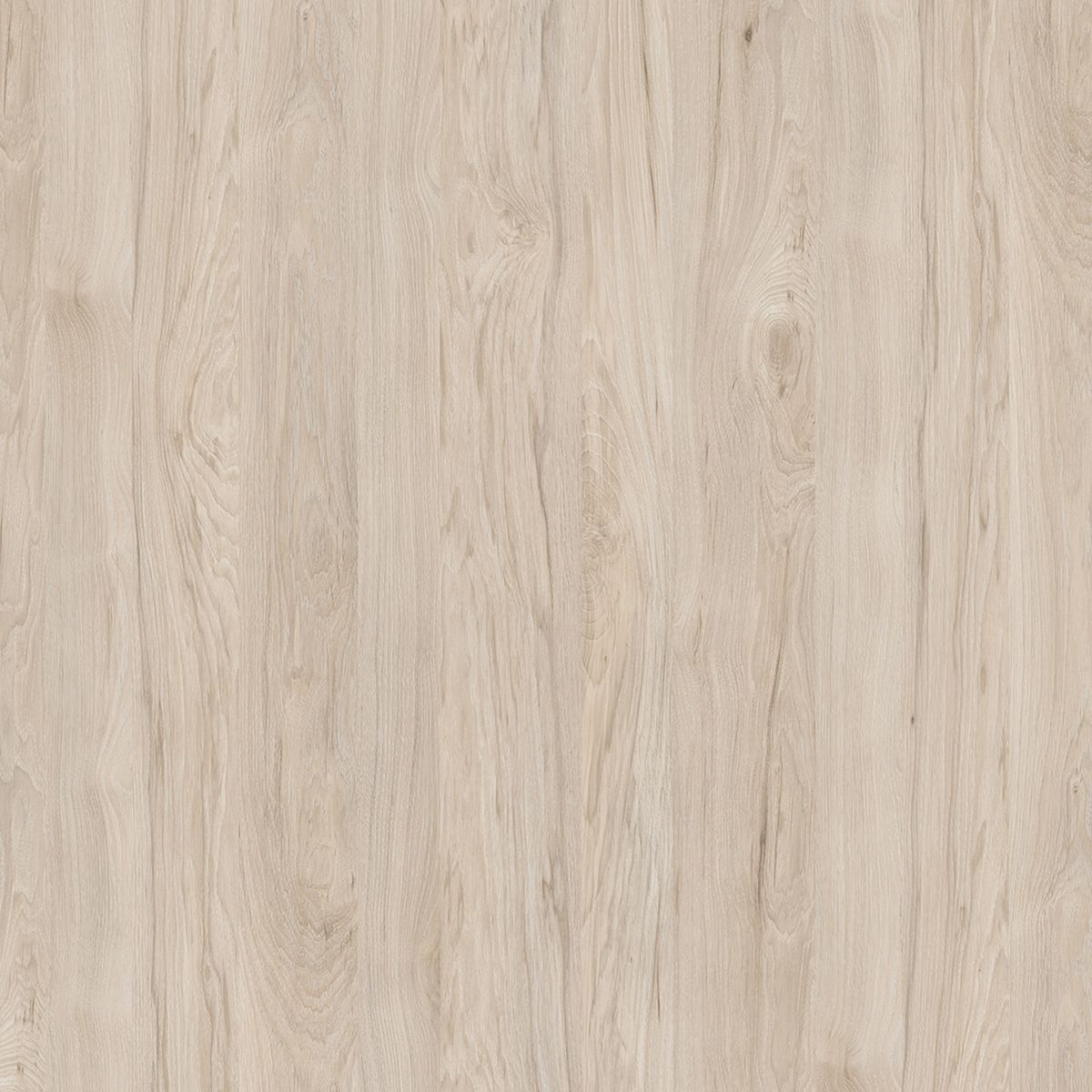 Denim 90cm Headboard Extension in Light Walnut
Are you wondering how to increase the functionality of the bed in a children's or youth's room? For the 90 cm wide single bed, you can install a practical, modern-looking headboard storage extension, thanks to which, without limiting the space around the bed, you can significantly increase the comfort of falling asleep every day.

The extension, which is mounted to the headboard, is made of laminated chipboard, resistant to scratches and mechanical damage. An element of the Denim collection is colour-matched to the furniture bodies and maintained in a fashionable style of natural wood, Rockford Walnut Light. The extra headboard storage is less than 15 cm deep, making it easy to fit in any children's or youth's room. The attractive decor will be emphasised by books and a butterfly lamp that can be attached to it.
Optionally, you can buy LED lighting that will create a unique atmosphere in the interior.
The practical headboard extension significantly affects not only the functionality of the bed, but also the attractive appearance of the room, especially if you equip it with modern lighting. Practical shelves behind the bed will allow the child to easily access items necessary before going to bed and after waking up. A book, an alarm clock, a bottle of water will find their permanent place.
Size in mm: W 953 x H 811 x D 146 mm
Laminated Board (resistant to moisture and damage)
Suitable for the Denim and Fribo 90cm bed
Scandinavian And Vintage Style
Additonal headboard storage
Assembled Weight (kg): 15.5
Number of boxes: 1
Shipping volume (m3): 0.042865
EAN Code: 5900355153916
SKU: 4477059FTG
Box 1:
EAN: 6010000023311
Dimensions (CM): 84 L x 121.5 W x 4.2 H cm
Weight (kg): 15.5
Volume (m3): 0.042865
---
Eligible for 14 Days Return
We Offer Complimentary 3-5 Days Delivery On All Products
Denim 90cm Headboard Extension in Light Walnut