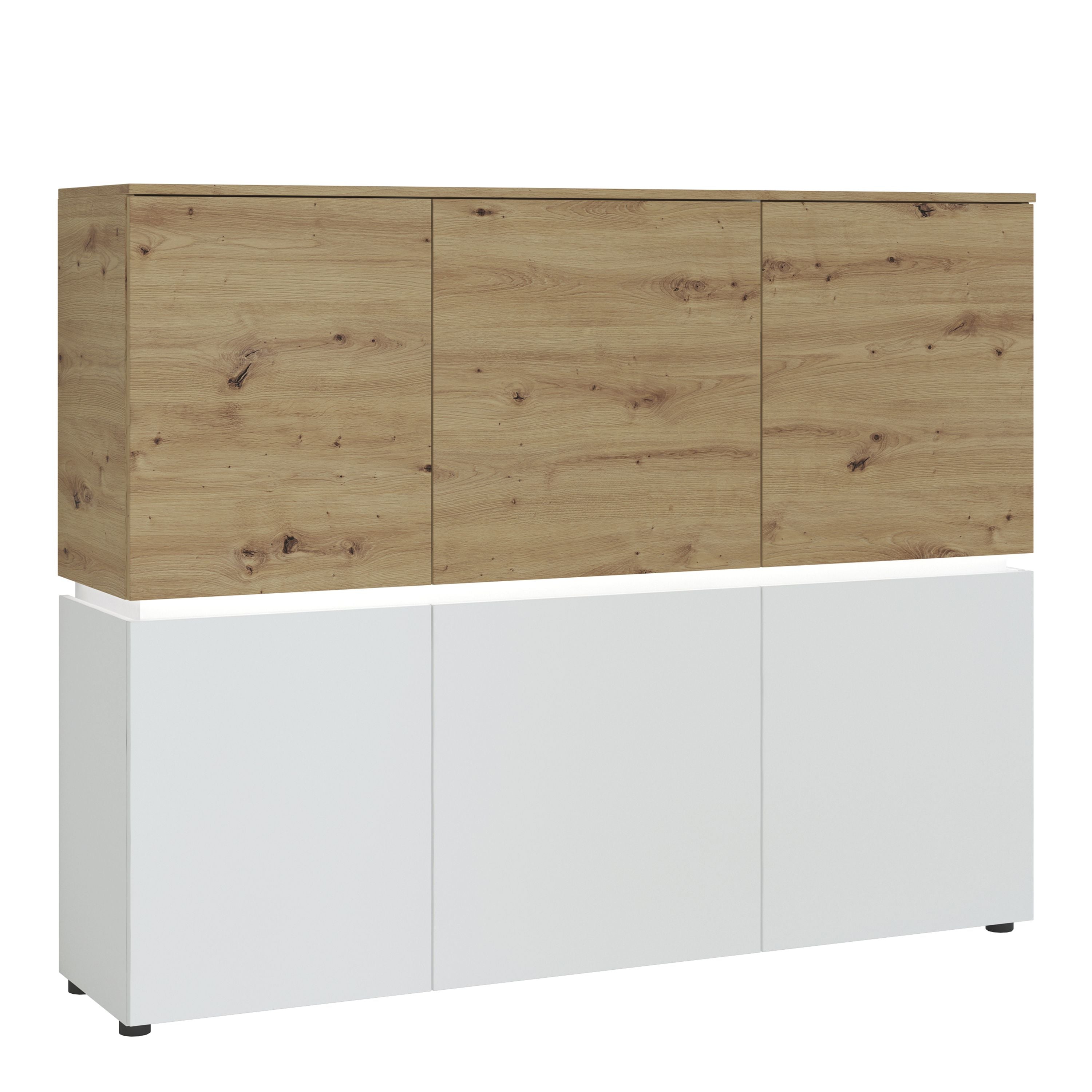 Luci 6 Door Cabinet (w/ LED Lighting) in White & Oak
The simple shape, subdued colours and combination of modern design and timeless convenience make the cabinet perfect for both minimalist and modern interiors. The tall cabinet has 12 compartments that will help you store all your essentials. The cabinet has beautiful finishes and features a convenient and safe handleless solution and soft-close system.
An incredible attribute of the Luci collection is the energy-saving integrated lighting (included) that not only looks nice, but will help you relax after a hard day. The Luci collection is available in two colours: Artisan Oak/Alpine White and Artisan Oak/Grey Cosmos.
Size in mm: W 1655 x H 1315 x D 400 mm
Body/Front: laminated chipboard
Handle: handle-free system
Hinges: soft close
Feet: plastic
Construction lighting: polarus micro
Assembled Weight (kg): 91.1
Number of boxes: 3
Shipping volume (m3): 0.248
EAN Code: 5900355115051
SKU: 4380570FTG
Box 1:
EAN: 6010000017927
Dimensions (CM): 94.9 L x 41.5 W x 20.6 H cm
Weight (kg): 28.12
Volume (m3): 0.081

Box 2:
EAN: 6010000017930
Dimensions (CM): 81.7 L x 65.3 W x 12.8 H cm
Weight (kg): 27.4
Volume (m3): 0.068

Box 3:
EAN: 6010000017931
Dimensions (CM): 196.8 L x 50.7 W x 9.9 H cm
Weight (kg): 35.6
Volume (m3): 0.099
---
Eligible for 14 Days Return
We Offer Complimentary 3-5 Days Delivery On All Products
Luci 6 Door Cabinet (w/ LED Lighting) in White & Oak