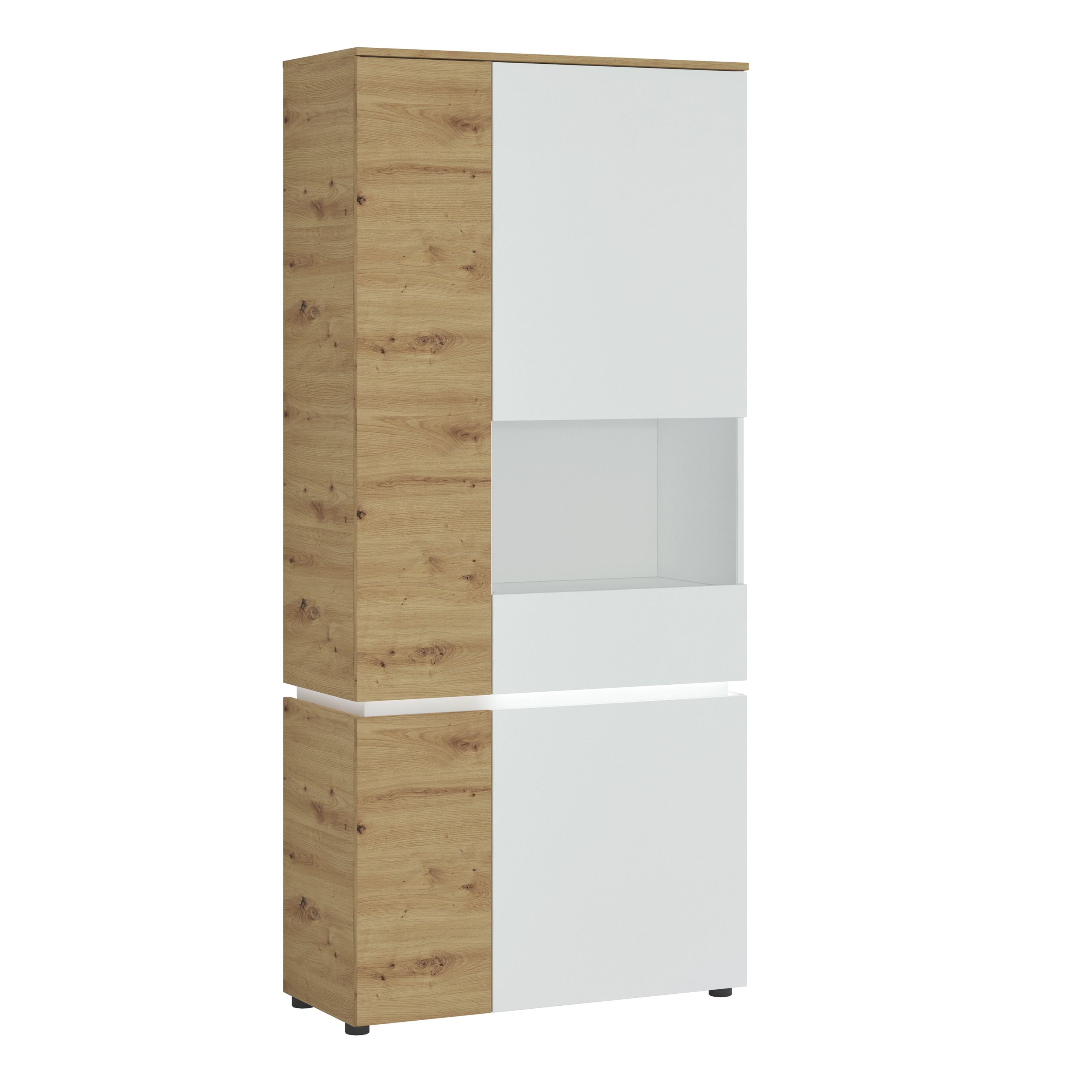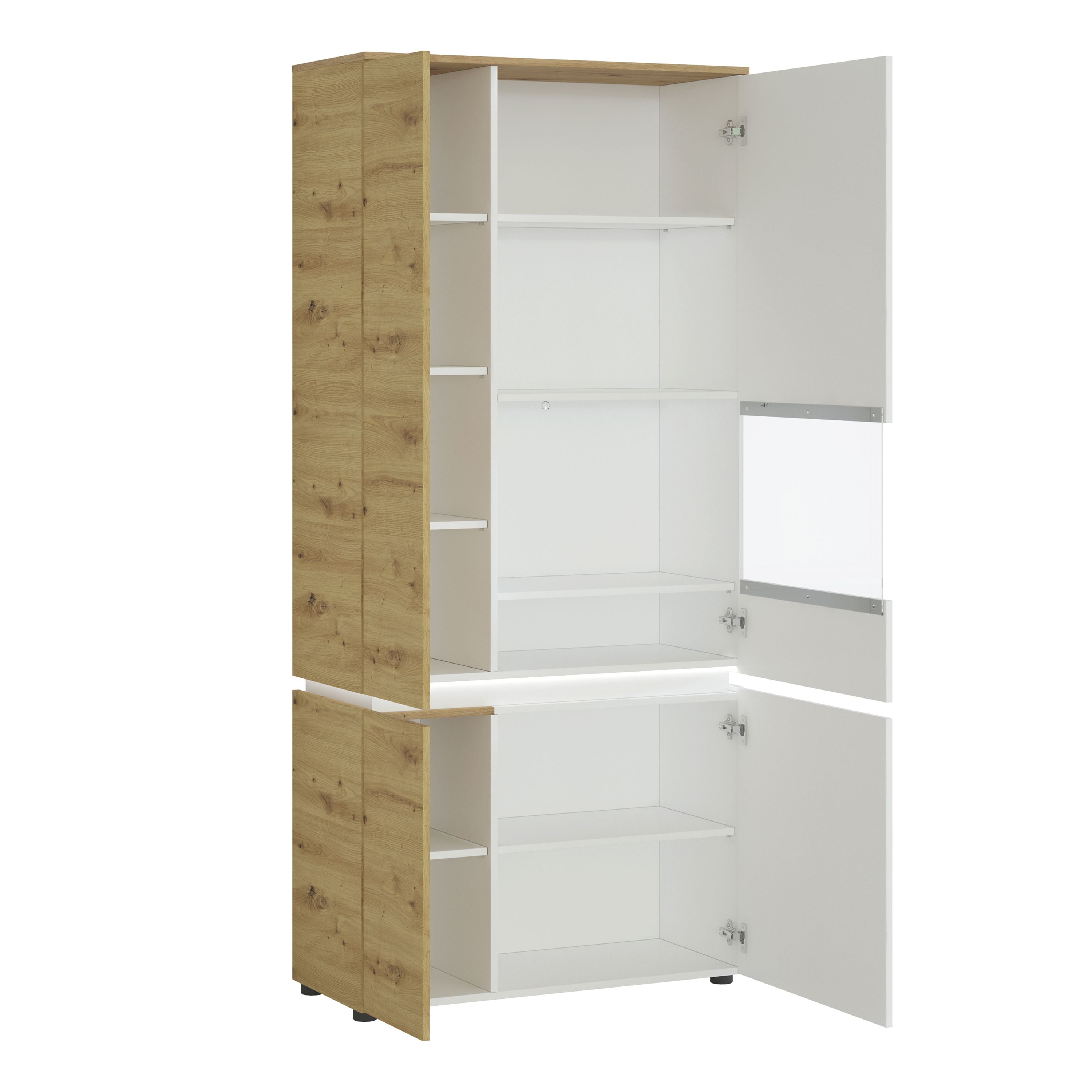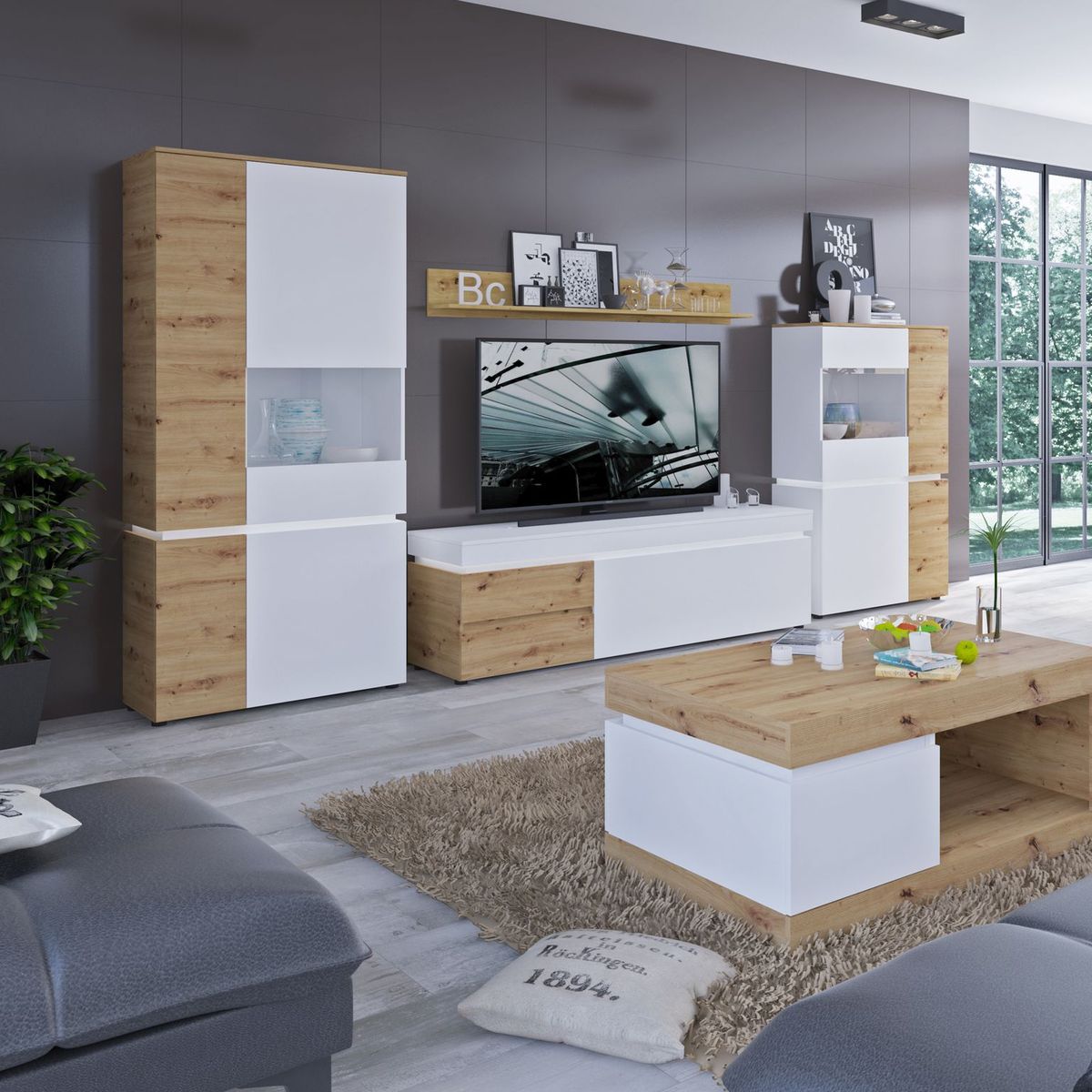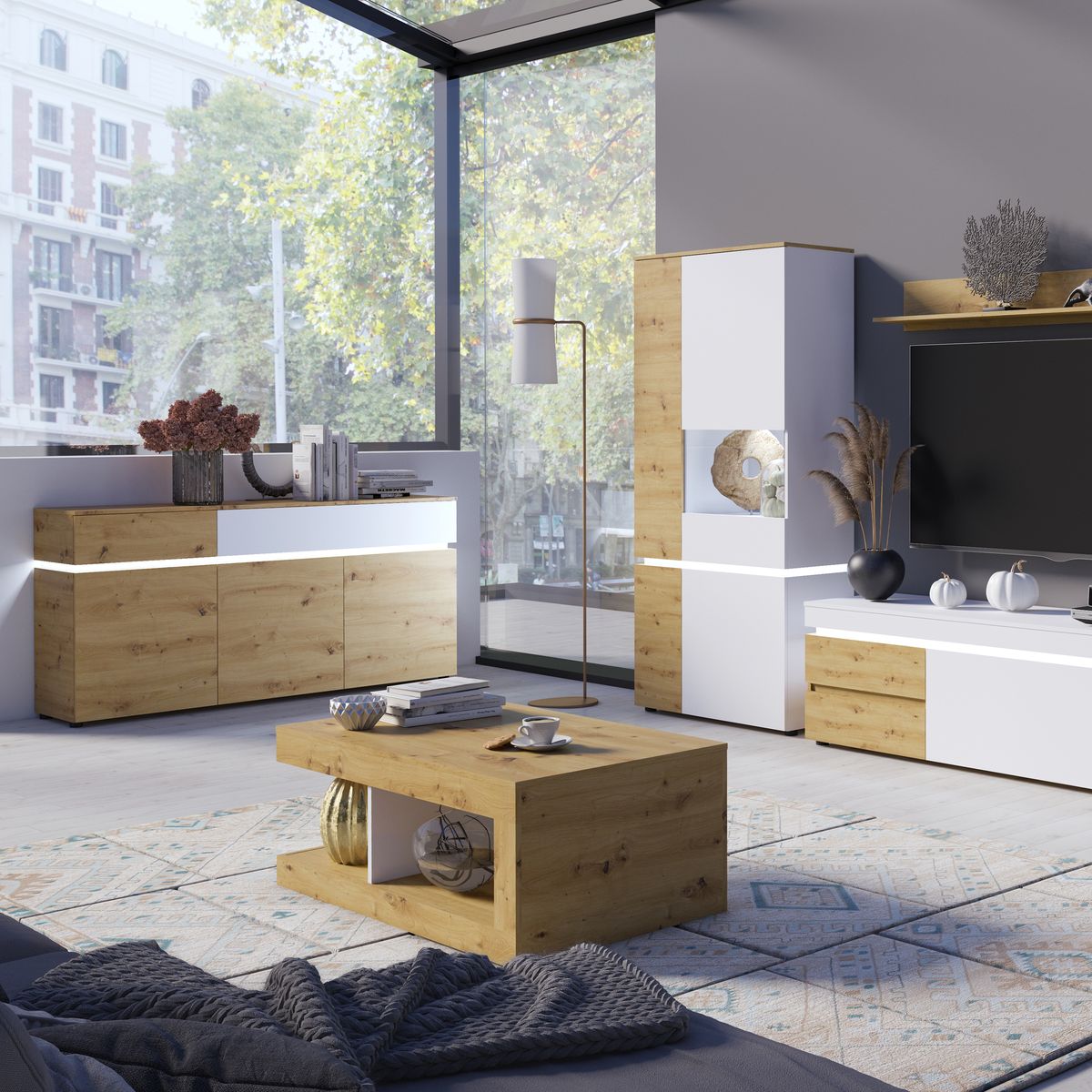 Luci 4 Door Tall Display Cabinet RH (w/ LED Lighting) in White & Oak
The tall vitrine features a glass panel, and has a geometric feel and modern design, all of which combine to make your interior appear lighter. The inside of the vitrine has a lot of storage space, and features room behind the glass, where you can display interesting accessories. The piece features an ergonomic handleless solution, soft-close accessories and tempered glass.

A huge attribute of the Luci vitrine is the integrated lighting (included), which makes it unique. The vitrine is available in two versions: left and right mount. The Luci collection is available in two colours: Artisan Oak/Alpine White and Artisan Oak/Grey Cosmos.
Size in mm: W 904 x H 1990 x D 400 mm
Body/Front: laminated chipboard
Handle: handle-free system
Hinges: soft close
Feet: plastic
Construction lighting: polarus micro
Glass: tempered Antisol Gray
Assembled Weight (kg): 78.9
Number of boxes: 3
Shipping volume (m3): 0.195
EAN Code: 5900355126842
SKU: 4380170FTG
Box 1:
EAN: 6010000019092
Dimensions (CM): 100.8 L x 41.5 W x 17.4 H cm
Weight (kg): 28.12
Volume (m3): 0.072

Box 2:
EAN: 6010000019093
Dimensions (CM): 143.8 L x 47.2 W x 9.7 H cm
Weight (kg): 27
Volume (m3): 0.065

Box 3:
EAN: 6010000019094
Dimensions (CM): 158 L x 65.3 W x 5.5 H cm
Weight (kg): 23.8
Volume (m3): 0.056
---
Eligible for 14 Days Return
We Offer Complimentary 3-5 Days Delivery On All Products
Luci 4 Door Tall Display Cabinet RH (w/ LED Lighting) in White & Oak