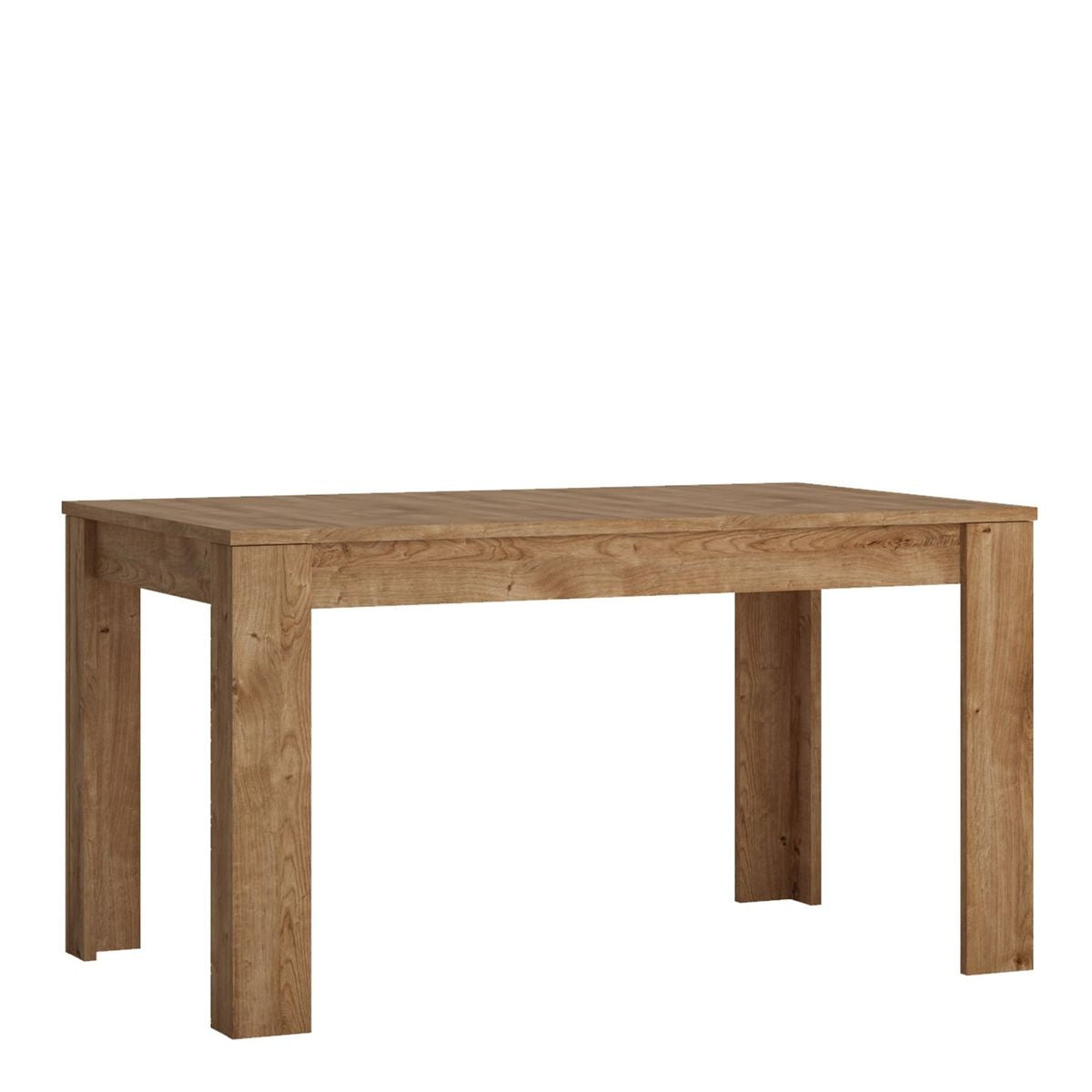 Fribo Extendable Dining Table 140-180cm in Oak
An extendable table is a 'must have' for every dining room, often it also serves as a desk for the whole family and is often a place for playing and having fun together. However, it is mainly used to celebrate shared meals, thanks to the fact that it can be extended up to a length of 180cm, in which you do not have to give up any of the functions.
The table from the Fribo collection has been designed in a thoughtful way, thanks to the synchronous guide used in it, you can extend it yourself and without the slightest effort in a few seconds, and reassemble it when you need to. The colours of the table make it fit into many interiors. The furniture is made of laminated chipboard, resistant to damage, scratches, moisture and high temperature, which ensures durability for many years. The dining table is available in two colour versions: Alpine White and Golden Ribbeck Oak.
Size in mm: W 1400-1800 x H 766 x D 850 mm
Table top: laminated particle board.
Frame elements: laminated particle board.
Legs: laminated particle board.
Feet: plastic.
Guide: synchronous
Assembled Weight (kg): 42.7
Number of boxes: 2
Shipping volume (m3): 0.113
EAN Code: 5900355132607
SKU: 4411573FTG
Box 1:
EAN: 6010000020098
Dimensions (CM): 164.7 L x 23 W x 14.4 H cm
Weight (kg): 18.46
Volume (m3): 0.055

Box 2:
EAN: 6010000020099
Dimensions (CM): 101.3 L x 73 W x 7.8 H cm
Weight (kg): 24.28
Volume (m3): 0.058

---
Eligible for 14 Days Return
We Offer Complimentary 3-5 Days Delivery On All Products
Fribo Extendable Dining Table 140-180cm in Oak